About Us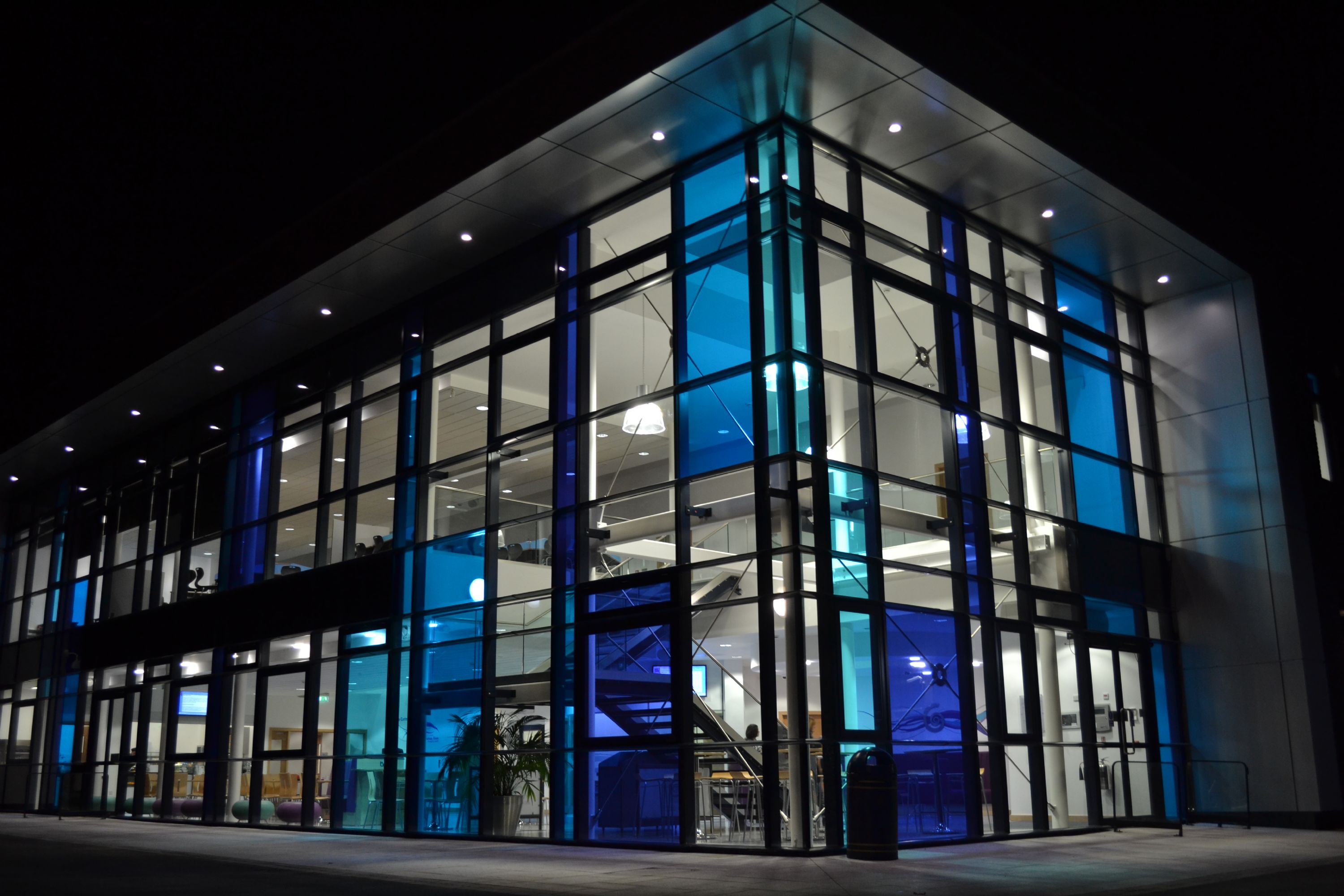 Our Sixth Form has an established reputation and consistently achieves excellent results at A level. We also aim to develop a wider range of skills so that students are prepared to take the next step in life, whether it be Higher Education, training or employment.
In 2015 Ofsted described our Sixth Form as 'a strength of the school' and commented on the 'highly effective leadership'. They also observed that 'the quality of teaching in the Sixth Form is particularly strong'. They recognised that students achieved well and are 'guided, supported and taught well'. We were pleased that they saw that 'Sixth Form students make an outstanding contribution to the whole school community'.
Our state-of-the-art Sixth Form Centre opened in September 2012. This provides exceptional facilities for our students.
Andy Bennett
Director of Sixth Form
OUR VISION STATEMENT
Our Sixth Form welcomes students who are committed to learning and achievement and who will make a positive contribution to the life of our school, taking advantage of the opportunities offered by an 11-19 community and benefiting from these.
We believe the Sixth Form experience should be enjoyable and stimulating, providing opportunities for students to gain the qualifications, skills and attitudes which will enable them to shape their futures positively and will equip them to be life-long learners.
We offer opportunities to gain qualifications and employment skills which are matched to the needs of individual students and which prepare them for their future lives.
WHAT OFSTED SAY:
"Students in the sixth form achieve very well and make a valuable contribution to the school community. This reflects the strong leadership in this phase of the school and the effectiveness of the Study Programme"

"The quality of teaching in the sixth form is particularly strong"

"Sixth form students make an outstanding contribution to the whole school community. The house system provides opportunities for them to be excellent role models for the younger students"

"Sixth form students are guided, supported and taught well, which enables them to be successful in their studies and to progress onto higher education, appropriate training or meaningful employment"

Ofsted 2015
WE PROVIDE:
High Quality Tuition. Our excellent results enable our students to move on to the university or career of their choice.
Extensive Curriculum Choice. We offer a wide range of A Level courses including. We also offer BTEC courses in Sport , Health & Social Care, Business and IT. Students are also given the opportunity to complete the Extended Project Qualification and to join the Career Ready programme.
Careful Charting of Each Student's Progress. Parents are sent assessment reports at regular intervals throughout both Year 12 and Year 13 and parents and students are invited to attend Consultation Evenings with subject tutors to discuss every individual student's progress. Detailed reports are issued in the year for both Year 12 and 13.
Advice, Guidance and Support. This begins with the transition from Year 11 to the Sixth Form and continues right through to the provision of care and support offered in Year 13 to ensure each of our students in Year 13 progresses to Higher Education or employment. Shortly after joining the Sixth Form, Year 12 students and their parents are invited to a Sixth Form Information Evening to ensure they have all the information they require for an effective transition into the Sixth Form and a clear overview of our expectations of students through Years 12 and 13.
A student's time in the Sixth Form will be vital to their future lives. They will not only be facing the challenge of passing their A Levels, but also making decisions about the future direction of their careers whilst facing many personal challenges as they move towards adulthood. As a result, we will ensure that they receive a great deal of guidance and support and will try to ensure their individual needs are met.
Students will have a Form Tutor who they will see every day. Their tutor will help them with matters such as adjustment to Sixth Form work, study habits, academic progress, welfare, career and higher education issues. In addition, the Form tutor will be asked to write any references that may be required. The Year Leader and the Director of Sixth Form will advise students on any serious problems and will monitor their progress. Students are encouraged to talk to staff to ensure any difficulties are resolved early on.
Access to Careers and Higher Education Information. We aim to enable our students to make good choices. We do this by organising visits to Universities and to the Higher Education Fair. Students are given full support through the UCAS process with a dedicated planning day, and individual counselling by a member of the Sixth Form Team. Students seeking employment or apprenticeships are supported through the Employ Scheme delivered as part of the tutorial programme by Mrs Bibby, our Careers Leader. All students will take part in a dedicated tutorial session focusing on individual career research. They will be taught how to use ICT software and Internet search tools most efficiently to help plan their next steps.
All students also have regular access to an on-site, impartial adviser from the Changing Education and Mrs Bibby. During Apprenticeship Week and National Careers Week we will be raising awareness of other opportunities students may wish to consider through assemblies, form time with their Form tutors, Careers fairs and informative displays around the Sixth Form Centre.
Social and Cultural Activities. One of the strengths of the school is the opportunity it provides for our students to involve themselves in a wide range of School and House activities which broadens their education beyond A Level study. In addition to academic courses, we offer students an Enrichment Programme which provides support and guidance for each students' future. There are opportunities for students to develop valuable personal and social skills and to work with others through extra-curricular activities and community service.