Pupil Premium
Pupil Premium Strategy Statement
Our focus at Poynton High School
True social justice occurs with the realisation of a world in which all members of a society, regardless of background, have basic human rights and equal access to the benefits of their society. There is substantial evidence that more socially just, fairer countries are successful across a broad range of measures, including educational outcomes, productivity, health, and crime rates. Social justice is not about artificially supporting the weakest in society; it is about designing a society which draws effectively on the talents of all its members, and reaps the benefits of doing so. With these realisations as our focus, our Pupil Premium strategy is tailored to develop and enhance the progress of our 'disadvantaged' cohort of young people, tackling the barriers that restrict many of our young people and offering a platform for success which reflects the true ability of each and every student within our learning community allowing their talents to thrive.
Summary Information
School: Poynton High School
Academic Year: 2019/20
Date of most recent external PP review: July 2015
Number of pupils eligible for PP: 99
Date for next internal review of this strategy: September 2020
Total PP Budget: £92,098
Current Attainment and Progress
PROGRESS TRENDS:
| | | | |
| --- | --- | --- | --- |
| Measure | 2017 | 2018 | 2019 |
| Overall P8 figure | -1.22 | -0.68 | -0.06 |
| English P8 | -1.21 | -0.85 | -0.32 |
| Maths P8 | -1.15 | -0.52 | -0.24 |
| EBacc P8 | -1.14 | -0.38 | +0.10 |
| Other P8 | -1.48 | -0.96 | +0.08 |
ATTAINMENT TRENDS – SUBJECTS:
| | | | |
| --- | --- | --- | --- |
| Subject | 2017 | 2018 | 2019 |
| English A8 | 8.18 | 7.20 | 8.58 |
| Maths A8 | 7.73 | 6.67 | 7.54 |
| EBacc A8 | 10.52 | 10.47 | 12.27 |
| Other A8 | 11.28 | 10.12 | 13.31 |
| | | | | |
| --- | --- | --- | --- | --- |
| Subject | 1+ | 4+ | 5+ | 7+ |
| English Language (%) | 96.4 | 61.5 | 38.5 | 7.7 |
| English Literature (%) | 92.9 | 68.0 | 36.0 | 16.0 |
| Maths (%) | 96.4 | 65.4 | 30.8 | 0 |
Barriers to Future Attainment and Action Strategy
In School Barriers

Action

Desired Outcome and Progress Measure

Lead

Review Date

There is a need to enhance and develop skills of self-regulation in order to build a successful frame of learning for all PP students.

Pupil Premium Champions work within each department in school. Development of metacognition within learning programmes across school. Teaching and learning CPD focus for whole school.

Increased progress and attainment across PP cohort in all year groups.

(measured and monitored through reporting sessions)

ADB/

PP Champions/Whole school CPD

Total Budget Cost

£35,000

Aug 20

Specific needs of individual PP students.

Form tutor focus on barriers for individuals, welfare lead intervention cohorts developing improved organisation, punctuality and improvements surrounding individual concerns. Small cohort work within year teams focussed during start of school day in order to establish a positive behaviour for learning in identified cohort throughout the day. Individual PP student audit – teaching staff tailor learning experiences for individuals in cohort.

Improved organisation and punctuality for identified PP cohort.

ADB/Year Teams

Total Budget Cost

£10,000

Jan 20

Low Level Behaviour for small number of PP students

Consistent approach through PHS Behaviour for Learning policy. Welfare leads and Year DLs develop wider support for PP students in order to ensure they show positive behaviour for learning ensuring that low level concerns do not impact on progress.

Positive PP behaviour outcomes in tracking of House Points and Sanctions

ADB/CJH/Year Teams

Total Budget Cost

£10,000

Jan 20

External Barrier

Actions

Desired Outcome and Progress Measure

Lead

Review Date

Lower levels of attendance across PP cohort

Fortnightly individual action planning session with Welfare Leads and Deputy Head Teacher for Standards and Student Progress.

Welfare Lead intervention through parent/guardian support. Scaled support and action triggers through central monitoring. Referral and support from Educational Welfare Officer in cases of significant concern.

Deployment of Teenage and Family Worker to support families.

Positive contact home through welfare team to encourage and facilitate parental attendance to parents evenings.

Improved attendance for PP students.

Measured through fortnightly attendance meetings and data reviews

CJH/ADB/Welfare Leads

Total Budget Cost

£20,000

Sept 20

Need for Vision and Growth Mindset for the Future

Pupil Premium Advocates deployed as mentors for Key Stage 4 students. Focus on enhanced communication across PHS staff through central point of contact for students.

Use of 'The PHS Mindset' mentoring programme for Year 11 students in considering the 'next step'.

Prioritised careers advice for PP cohort

Positive progress for KS4 cohort, specifically Year 11 in GCSE and BTEC exams.

Measure through reporting sessions and also final results.

SLT staff/ADB/Year Team

Careers Advisor

Total Budget Cost

£20,000

Aug 20

Home learning support and increase of access to resources

Peer Assisted Learning scheme.

Older student support of Yr7 and 8 PP students in completing home learning tasks and developing positive peer relationships with successful role models in older year groups.

Measure through reporting window. Learning outside of class not identified as a barrier to progress for PP students.

DB (PP Lead)/ADB/KGY/LSW

Total Budget Cost

£15,000

Sept 20

Literacy barrier for PP students in KS3

Buddy Reading scheme – Year 12 students act as mentors to support students in Yrs7,8,9 through a reading scheme to encourage the narrowing of the vocabulary gap.

Measured through mapping improvements in reading score for PP students involved,

DB/SN/KSH

£10,000

Sept 20

Cultural barriers impacting on selection of languages for PP students
Develop 'love of languages' strategy with MFL team to encourage KS3 PP students to further value languages in the options process. Work with Year 9 and longer term work with students in Years 7 and 8.
Positive impact on PP EBacc uptake

ADB/SFA and MFL team

£2000
March 20
Pupil Premium – 2018/19 Impact Statement
Strategy: Welfare interventions through Year Teams – Outcomes: Positive attendance trend for PP students. Welfare interventions remain a core strategy in improving the progress and attainment of the students within our PP cohort, see 'Current Attainment and Progress' above for these measures.
ATTENDANCE:
| | | | |
| --- | --- | --- | --- |
| Measure | 2017 | 2018 | 2019 |
| PHS PP (%) | 89.1 | 86.3 | 97.1 |
| National PP (%) | 92.2 | 91.9 | |
| PHS Whole (%) | 95.3 | 94.8 | 96.2 |
| National Whole (%) | 94.6 | 94.5 | |
Strategy: PALs – Peer Assisted Learning Strategy. Year 9 students support PP students from Years 7 & 8 with home learning. (measure of impact – reduction in U3 code in school reports showing 'work outside of class' as a predominant barrier to progress)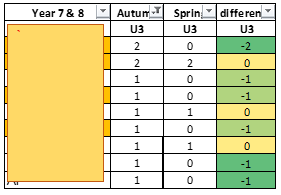 Outcomes: Of students who received at least one U3 as a barrier to progress in autumn reports 6/9 students have improved in terms of U3s as an identified barrier in spring reporting.
Strategies: Pupil Premium Advocates (mentoring for Year 11 PP students), Revision Registrations (supporting PP Yr11 students with focussed revision strategy), Pupil Premium Champions (developing skills of metacognition in PP students through lessons across school). Outcomes: Impact on Year 11 outcomes See 'Current Attainment and Progress' above for these outcomes.
Strategy: Buddy Reading – students with KS2 reading scores below 98 in Years 7 & 8 supported by Year 12 students to work through a reading scheme. Outcomes: 14/16 students made reading score improvements.10/16 students made spelling score improvements following re-testing.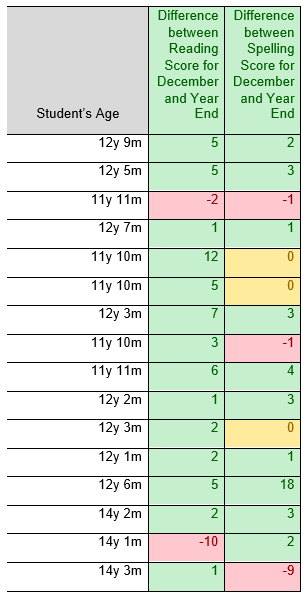 Year Plan
2018-19

Aim: To raise the profile of Pupil Premium at PHS. To identify the main barriers of the cohort and establish strategies to reduce these barriers.

Low reading scores – use of Buddy Reading Year 12 mentors for Yr7,8 & 9 PP students with low reading scores.
Low rate of home learning completion – PALs (Peer Assisted Learning) group established each Thursday 3-4. Year 9 students support 7&8s to clear Doddle tasks.
Staff awareness of PP students in their groups – Cohorts monthly newsletter. Form tutor feedback requests to central spreadsheet.
Raise profile of PP @PHS – Use of Cohorts newsletter, whole staff briefing, PP Champions in each dept.
Year 11 PP Cohort performance – PP Advocates, Revision Registrations, Deeper Thinking Toolkit. The GCSE Mindset.
Poor self-regulation across cohort – introduction of Metacognition Toolkit.

2019-20

Current year – see above

The focus of the 2019-20 plan is to embed the positive strategies initiated in 2018-19 and also develop the awareness of individual PP student barriers to learning and specific needs in order to impact positively on the power of teaching and learning within the classroom.

2020-21

Aim: To have narrowed the gap in PP progress in each year group significantly.

Low reading scores – develop enhanced primary links in MAT, use of parents from younger age (alongside already established routines)
Home learning completion – PALs expanded with groups for home learning in all year groups, library links. Develop support package for parents and carers to allow for successful home learning completion regardless of material and cultural needs.
Staff awareness of PP learners – to further develop 'handover' strategy where staff review the past year with learners and pass on advice to new teachers regarding specific student challenges. To promote the effectiveness of this handover beyond the core welfare team to incorporate and empower all staff.
Cohorts newsletter – use of staff as 'experts' from Champions group to feed into newsletter. PP student voice feeds into newsletter. To develop expertise and wider reading across all departments.
Vocabulary gap strategy established with oracy lead to have a measurable outcome in place for evaluation.
Metacognition tools further embedded in SOW within depts., staff actively engaging PP cohort using these tools.
A 'love of languages' strategy developed to encourage uptake of languages despite cultural barriers for PP students.