Careers

Careers Leader- Mrs Bibby
Email Address: SBibby@phs.cheshire.sch.uk
Phone number: 01625 871811 Ext 283
The Careers department provides all students with access to information advice and guidance to help them make realistic choices to reach their goals. We aim to guide students to reach their full potential and to progress to their next best step.
Please use the tabs on the right, and the attachments below, for further information for Parents/Carers, Employers/Providers, Students and Teaching Staff.
Latests news...
Year 11 student exploring their post-16 options. Please see the attachment below (Y11 Post 16 Options September 2023) for current information on post 16 options, Open Evening and applications information for local colleges and providers.
Our Careers Programme is reviewed annually, with the next review taking place Autumn 2024. Parents, students and teachers are regularly asked for feedback on our careers programme via parental questionnaires, staff questionnaires and student feedback requests following careers events and lessons. Students are also periodically asked to complete the Compass+ Future Skills Questionnaire to give us an overview of their careers learning and understanding. This information is used to inform our programme moving forward.
ALUMNI:
An important element to our careers activities is the input of previous students. If you are an ex-PHS student and you would be willing to come in to school to share your career journey, please get in touch with Mrs Bibby.
CAREERS LEARNING JOURNEY: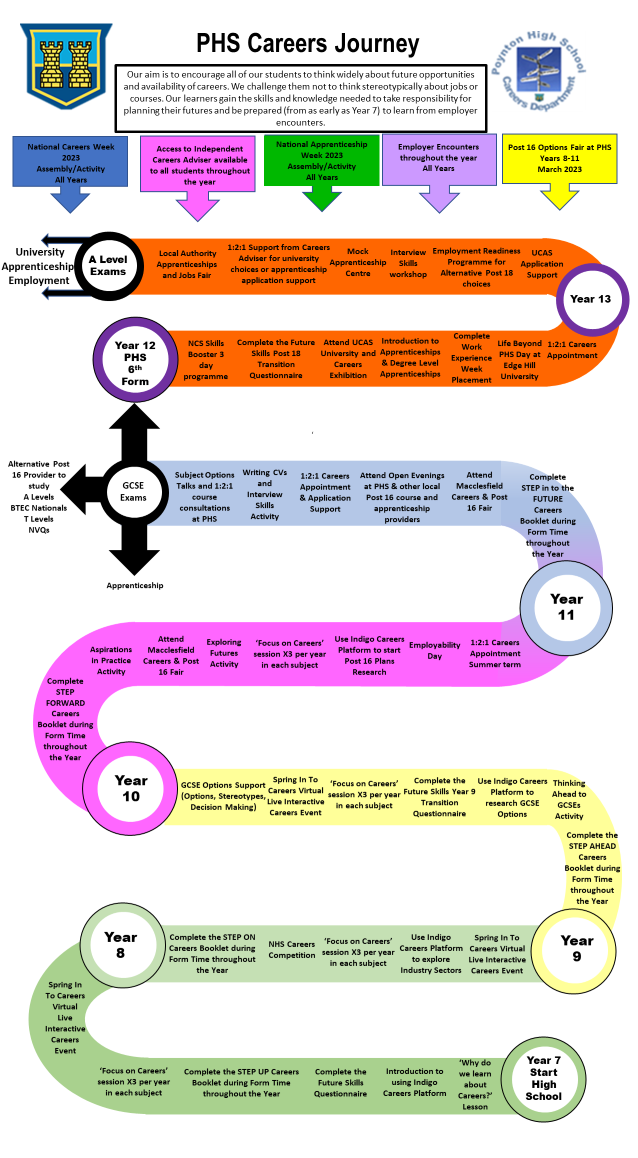 The Careers Team
Careers Leader
Mrs A Bibby
Careers Advisor
Mrs K Rush
SLT Careers Link
Mr A Bennett
Governor Careers Link
Mrs M Aldridge