Careers

Careers Leader- Mrs Bibby
Email Address: SBibby@phs.cheshire.sch.uk
Phone number: 01625 871811 Ext 283
The Careers department provides all students with access to information advice and guidance to help them make realistic choices to reach their goals. We aim to guide students to reach their full potential and to progress to their next best step.
Please use the tabs on the right, and the attachments below, for further information for Parents/Carers, Employers/Providers, Students and Teaching Staff.
Our Careers Programme is reviewed annually, with the next review will take place Autumn 2023. Parents, students and teachers are regularly asked for feedback on our careers programme via parental questionnaires, staff questionnaires and student feedback requests following careers events and lessons. Students are also periodically asked to complete the Compass+ Future Skills Questionnaire to give us an overview of their careers learning and understanding. This information is used to inform our programme moving forward.
LATEST NEWS...
January 2023 - Update regarding the Provider Access Legislation. In order to ensure we are fully compliant with the provider access legislation, Poynton High School provided a Post 16 Options Fair at the start of March. With a wide range of post 16 options providers invited to attend, Poynton students had the opportunity to explore their options extensively ensuring that they are fully aware of not only their apprenticeship options, but also T Level and Technical options. If you are a provider and would like to be part of future events, connecting with our young people please contact Mrs Bibby, Careers Lead.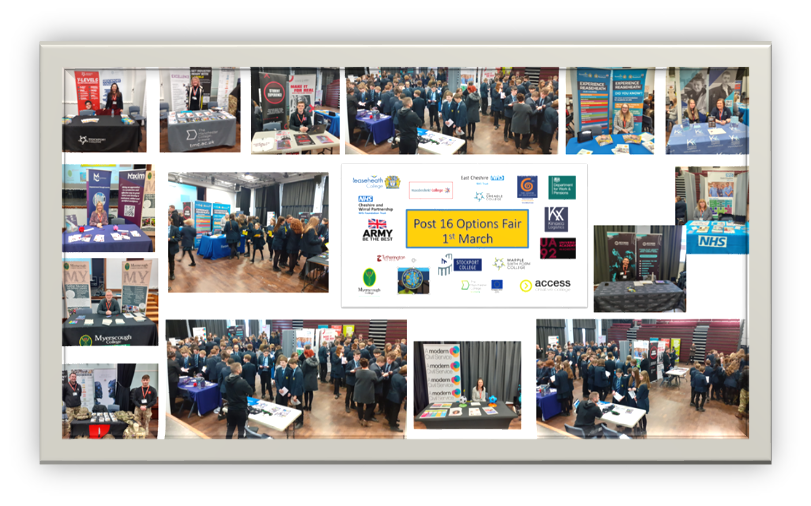 On the 14th February, we were pleased to host the BBC Share Your Story Careers Roadshow. Students in Years 8,9 and 10 met Lucy Jones a Graphic Designer, Paul Millican, a freelance videographer and Oliver Hill, a BBC researcher and content producer. Ably hosted by Kathryn Wilson, a radio and television presenter, the guests outlined their roles, talked about their school experiences and how they have reached the point in their careers they now find themselves.
Students then had the opportunity to ask questions via a rugby ball microphone that was passed around the hall. Well done to everyone who volunteered to ask a question! Students were reminded that they can make use of the BBC BiteSize Careers platform to find out about a huge variety of careers, not just in the creative and entertainment industry at: https://www.bbc.co.uk/bitesize/careers

ALUMNI:
An important element to our careers activities is the input of previous students. If you are an ex-PHS student and you would be willing to come in to school to share your career journey, please get in touch with Mrs Bibby.
CAREERS LEARNING JOURNEY: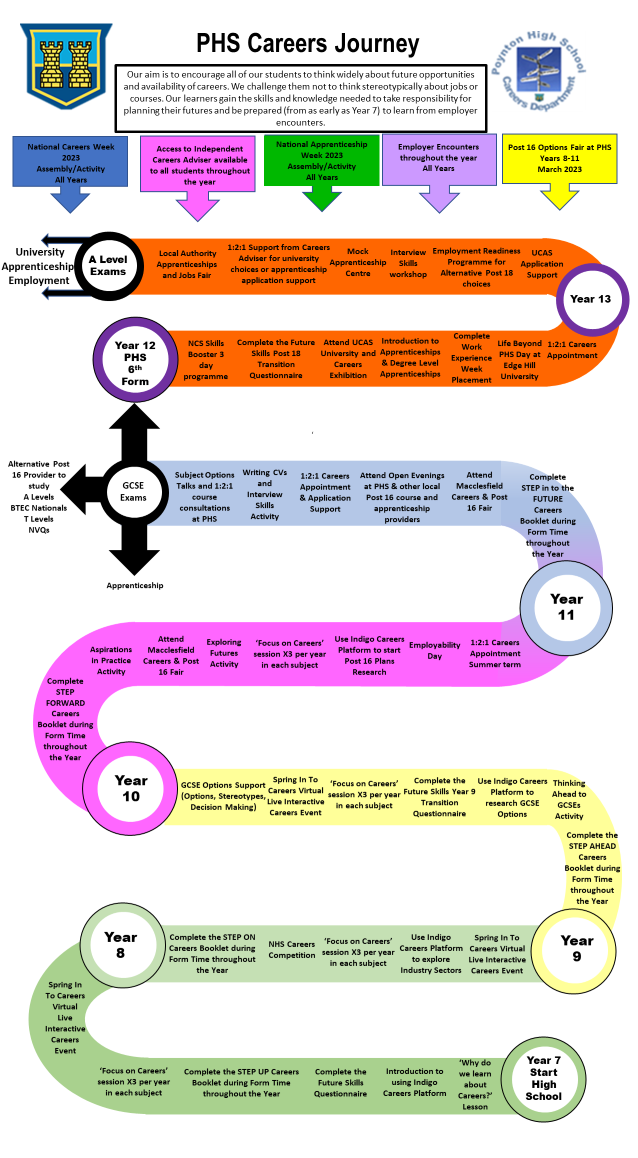 The Careers Team
Careers Leader
Mrs A Bibby
Careers Advisor
Mrs K Rush
SLT Careers Link
Mr A Bennett
Governor Careers Link
Ms C Tinto