School Uniform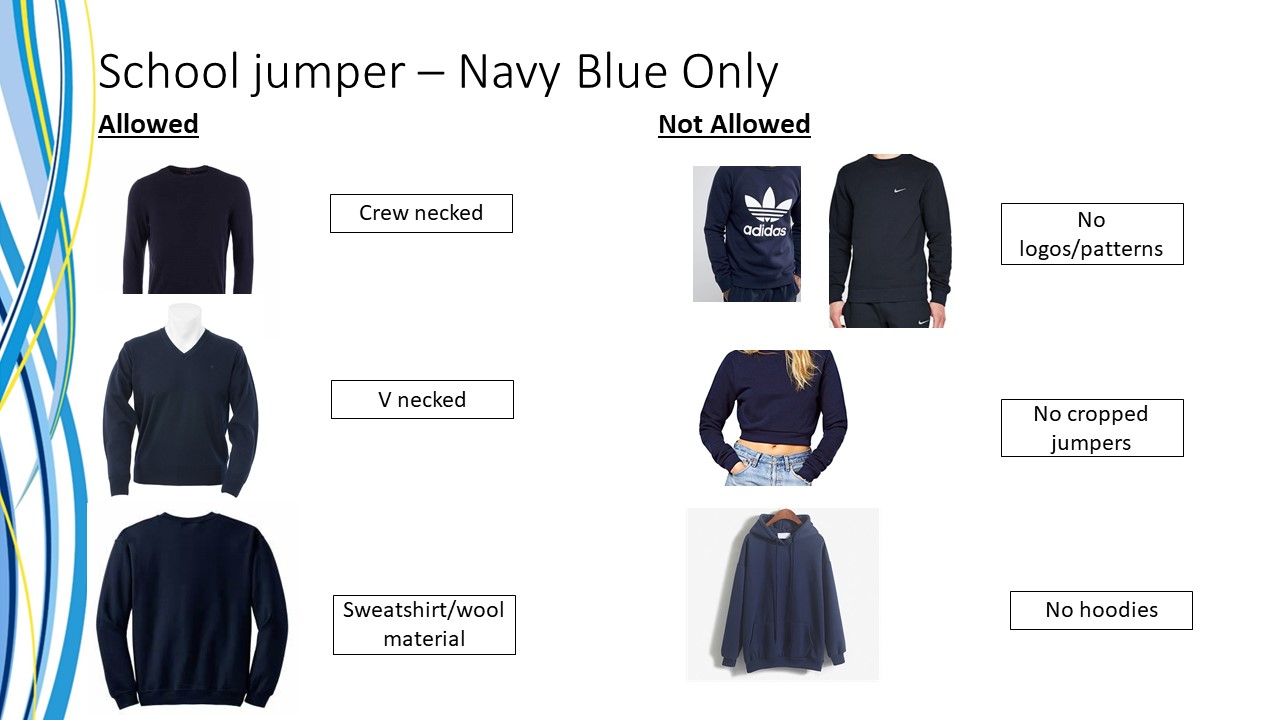 School Uniform 2020
This year all school uniform can be bought online from one of our two suppliers:
PSU of Poynton Ltd, Poynton High School 01625 876 885 or www.phs.uniform4you.co.uk
To access the site and place an order you will need to enter the password: Yewtree1
If you have any queries please contact the team via info@psupoynton.co.uk and they will be happy to help with any sizing queries.
F R Monkhouse - The Shopping Centre, Cheadle Hulme 0161 488 3410 www.monkhouse.com
Monkhouse have produced a new Parent Guide which has some features which enable parents and carers shop for their child's school uniform hassle free. It is packed full of information, offers and benefits to encourage parents to shop early in June and July.
Full information regarding our School Uniform and shoes is available to download below.
Keeping school uniform affordable
A smart school uniform is an important part of the ethos of the school. We are also keen to ensure that our school uniform is affordable to parents and regularly review the costs to keep them competitive.
Recently there has been a great deal of media discussion of the costs of school uniform in schools and we were pleased that the uniform at Poynton continues to be considerably less expensive than the average cost nationally. We thought that this information would be of interest to parents.
Cost of uniform excluding PE kit
National average
Secondary boys £249.00
Secondary girls £259.00
PHS
With trousers £138.25
With skirt £142.25
(PHS offer a gender neutral uniform so students can select to wear trousers or a skirt).
Cost of uniform including PE kit
National average
Secondary boys £374.50
Secondary girls £384.50
PHS
With trousers £282.00
With skirt £286.00
Branded items have been priced through PSU, our school uniform supplier. Non branded items have been priced from M&S. It will be possible for parents to source cheaper alternatives.

UK average spend figures are from a BBC article https://www.bbc.co.uk/news/uk-england-49090913
How is the cost of uniform kept lower?
All students have the option of non-branded trousers, allowing cheaper alternatives to be sought
The costings above allow for a £30- £40 pair of trainers and £30 - £40 football boots both of which are not stored at school so can be used at home
Coats are not a required part of uniform and can be plain black, allowing these to be suitable for school and weekend wear
Uniform is the same in summer and winter meaning only one set of clothes is needed
Very few items are required that are branded meaning cheaper alternatives can be found
Uniform is available to buy in school so there are no delivery costs
Lost property is sorted and returned to students when labelled with their name
Lost property not re-united is available for parents in exchange for a donation to school fund