Sixth Form Exam Success -2023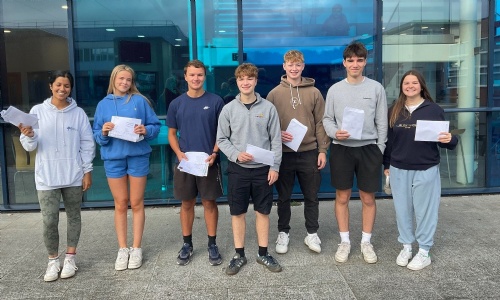 Sixth Form Exam Success 2023
We are again celebrating fantastic results at Poynton Sixth Form.
Our work to inspire students to strive for the best outcomes has certainly come to fruition with a great many students gaining A* and A grades, enabling successful applications to a wide range of universities all over the country.
Well done to all our students and best wishes for the future.
More detail can be found at Poynton High School & Performing Arts College - Examination Results (phs.cheshire.sch.uk)