Planting for the Queen's Green Canopy Mission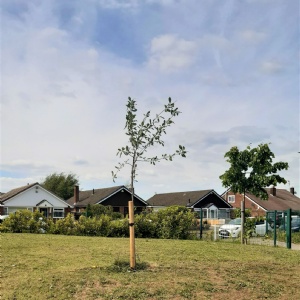 Poynton High School has joined the Queen's Green Canopy (QGC) mission. The tree pictured is a new apple tree which was planted at the school earlier this year. In October 2022, along with thousands of other schools, we look forward to officially marking our contribution by uploading a progress photo to the QGC Map for which the school will receive a commemorative plaque.

The Queen's Green Canopy (QGC) is a unique tree planting initiative created to mark Her Majesty's Platinum Jubilee in 2022 which invites people from across the United Kingdom to "Plant a Tree for the Jubilee".