Transition Challenges
Over the coming weeks we will be adding resources to keep you informed and up to date with the transition to starting Poynton High School as our Year 7 Class of 2021.
Before looking at the challenges below. Please click here to be taken to the "Meet the Transition Team" page for welcome videos from Mr Latch, Miss Gyves and Mr Jackson.
The Transition Challenges are shown below
Challenge 6 - English (Read Seven Before Seven)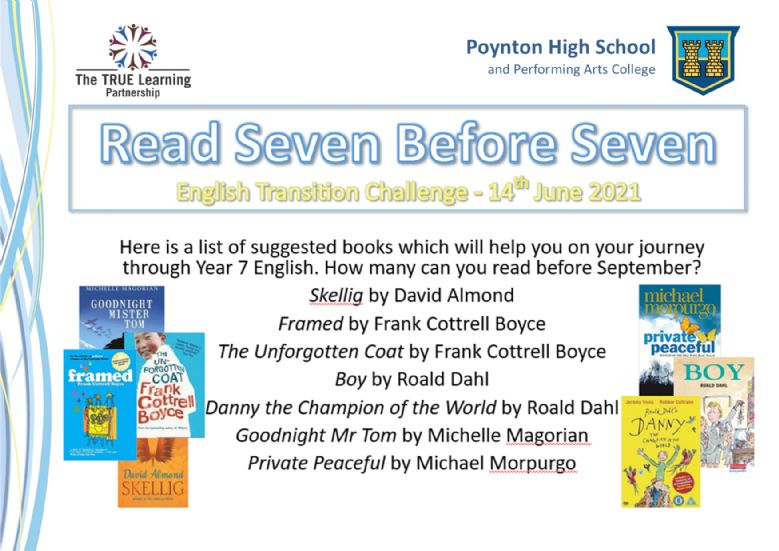 Let's Get Reading
Challenge 5 - Science
Click on the challenge below to take part in three challenges set by our Science department. Please send any of your findings to transition@phs.cheshire.sch.uk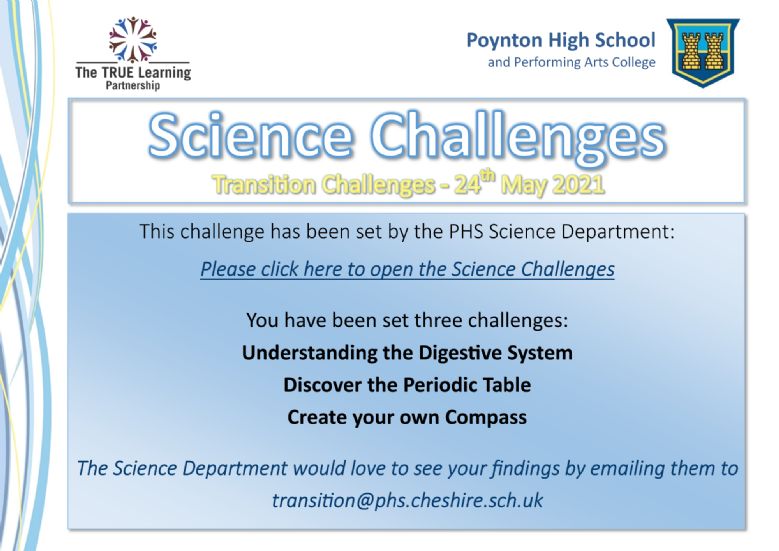 Mr Lambert put together a video as part of our lockdown lessons on magnetism, where he goes through how to make a compass. Please have a watch if you would like to see step-by-step instructions of how to make your own compass.
Challenge 4 - Moving Up Booklet
Read the Challenge below then click on the image to open up the Moving Up Booklet. Read through the booklet and then click on the link at the bottom to enter your questions.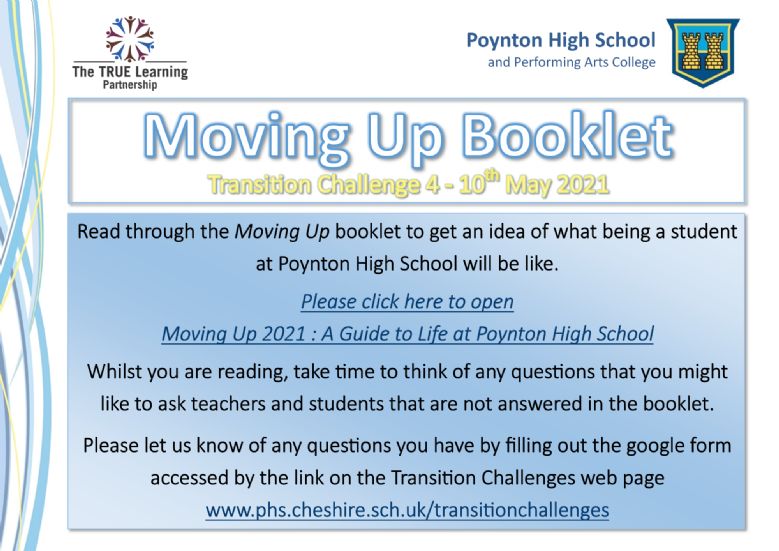 ---
Click the image below to submit any questions you have:

or use the following address: https://forms.gle/ZFpaaXTpgqwJinhGA
Challenge 3 - Cupcake Competition
Miss Corry and the Technology Team have set you the challenge to come up with the best decorated cupcakes. Please read the competition details below and then watch the video to give you step-by-step instructions of how to make and decorate your cupcakes. Timings can be found under the video to help you find the most useful part for you to create your best bake. Good luck!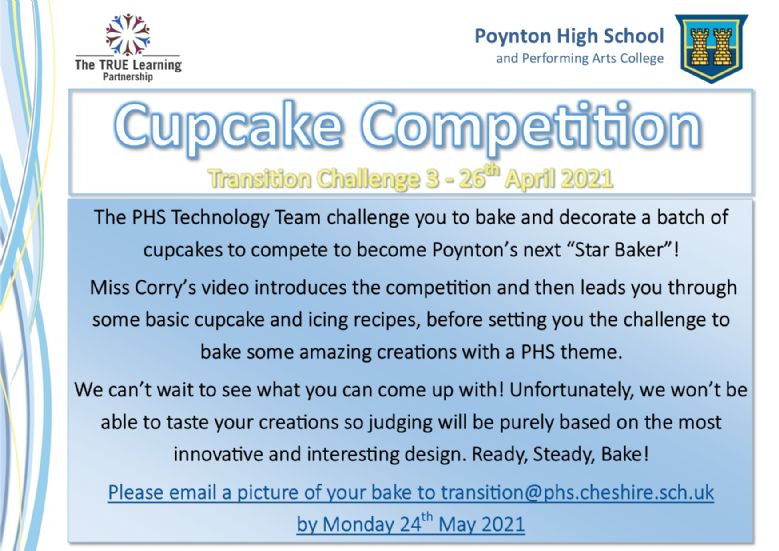 Challenge 3 Video - Miss Corry
Timings for the sections of the video:
Start - Introduction of competition
0:37 - Recipe
1:20 - Making the cupcakes
8:15 - Making the icing
12:37 - Decorating
17:05 - Recap
Challenge 2 - Pass The Ball Challenge (set by the PE Team)
Watch the PE Team's video of them showing off their "silky" skills and an introduction to the challenge from Mr Henderson (Head of PE). Further details are under the video.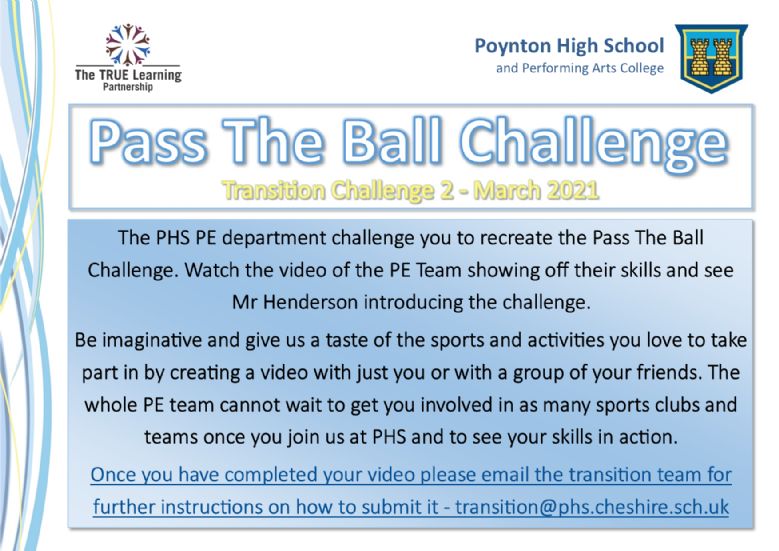 Meet Willow - The PHS School Dog