February 2019
Year 8 Parent and Carer Bulletin
Dear Parents and Carers,
Year 8 have made a fantastic start to 2019, this bulletin is a celebration of all of the brilliant achievements Year 8 have made this half term, as well as some information about what is coming up after the half term break.
---
English
Year 8 are currently completing their study of the Gothic Genre. They will complete a range of assessments that reflect the Reading, Writing and Literature assessments they complete at Key Stage 4;
The Year 8 exam will be a GCSE-style Reading paper so please encourage students to practice identifying language devices and techniques within texts;
After Easter, they will be exploring William Shakespeare's The Tempest as part of their Magic Scheme of Work;
Encourage students to read as many books as possible! The more they read, the more they become used to understanding a wide variety of texts;
Challenge your child take part in the Portico Book Review Challenge that they have been set on Doddle;
Encourage students to ask as many questions as possible and get involved with the various activities and learning experiences on offer!
---
Maths
Year 8 students will be completing their next assessment the week beginning 18th March. The doddle revision tasks will be available from 1st March to allow students a 2 week period to revise in advance of the assessment.
---
P.E
Year 8 & 9 Girls football team have made it through to the 7-a-side Cheshire Final which will be held in March. A fantastic achievement. Good luck for the final! It is great to see so many students at the extra-curricular clubs. Please continue to keep coming both at lunchtimes and after school. The clubs are open to anyone who wishes to attend.
PE activities will remain the same after half term and students will carry on with these for another 5 weeks leading up to Easter.
---
Science
Year 8 students will be completing their next assessment (2) test 2 before half term and so after half term they will be starting their next topics which are:
8B4 plants
8C3 rocks
8P1 sound
---
Product Design
So far this year the year 8 Product Designers have been busy creating their designs for the USB Lamp. This is a great project to test their skills of working with a variety of materials, and also being able to include electronics in to a project for the first time. The practical has just begun, and we can't wait to see the creative outcomes from each student.
On Tuesday 5th March, our Lego Robotics Stem Club will be taking part in the regional competition day. This will consist of a range of challenges throughout the day, including the 7-part challenge, where they will test their robots and the computer programs they have designed against the set of given challenges; a design challenge, a presentation, and all day they will be tested for their problem solving and team working. Good Luck Team!
---
Action in Hearing Loss
Year 8 students have been lucky enough to be involved in an initiative that has been led by their peers at school and supported by 'Action in Hearing Loss' which is aimed to education students about the barriers that people with hearing loss may face in their day to day life. Both students and teacher have been encouraged to use a variety of signs in their everyday school life.
Please feel free to take part!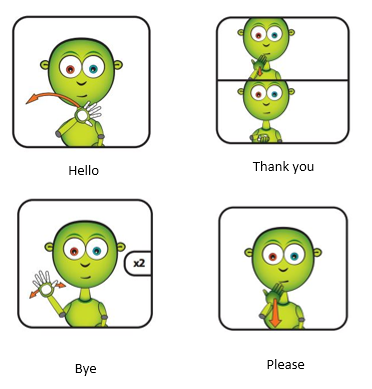 ---
Cultural Capital Passport
The theme of this half term's Cultural Passport has been 'Who's on the money'
Students have been learning all about British Icons that are illustrated on our currency and about what impact they have had on British culture and our history.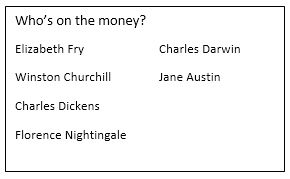 ---
A final thank you and well done on such a brilliant half term year 8. Have a lovely and restful break and we will look forward to welcoming you all back on Monday 25th February.
Please contact us if there are any issues or if you have any questions at all.
Thank you for your continued support.
Rhian Dempsey (rde@phs.cheshire.sch.uk)
Year 8 Director of Learning
Laura Swaffer (lsw@phs.cheshire.sch.uk)
Welfare Leader (Years 8 and 9)