That's Magic!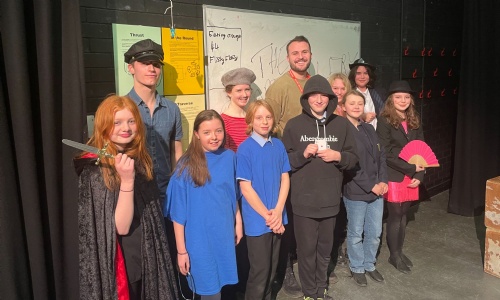 After our fantastic Performing Arts Competition in December, Jake Barlow – alumni of Poynton High School and professional magician - was so impressed that he came back to run some workshops in magic and performance for 10 participants.
They devised a concept of inmates in a jail and put on a show where they had learnt tricks, written scripts, practised performing. Sam Tonks in Year 13) led rehearsals at lunch times and they created programmes, posters and organised costumes, sound and lighting.
The show was performed on 8 February and it was lovely to see so many parents there. We look forward to welcoming Jake back soon and can't thank him enough for his time and talent. Well done to everyone involved. It was a really great evening.