Mountain Bike Champions!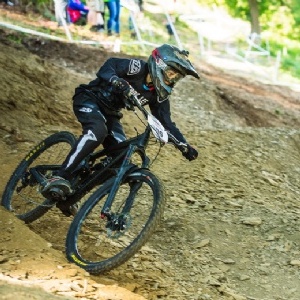 2 of our students have recently triumphed in the British Mountain Biking National Championships
Sam Cofano, of Year 10, recently triumphed as English Champion in Downhill Mountain Biking- winning at Hamsterly Forest near Newcastle in May 2015. He has gone on to win 7 other races with a 2nd place in the British Championship in Llangollen in July. Sam is tipped for the top in an exciting, adrenaline making sport which is becoming ever more popular.
Jim Topliss of Year 13 is an Enduro Mountain Biker who recently triumphed in the Welsh Enduro competition in Dyfi Forest.
Pictured is Sam in action.