Poynton Remembers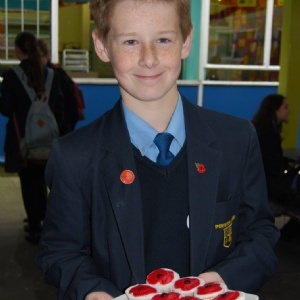 To mark Armistice Day Poynton High School stopped in silence at 11.00am to remember those who fought and died for Britain.
There was a brass rendition of the Last Post, played by students to signal the end of the 2 minute silence. Year 9 students also made cakes to sell in school at break time- it was a great effort and over £80 was raised!
Pictured is Luke Johnson who made some amazing Poppy cakes and helped raise money for the Poppy Appeal.