October 2019
Year 8 Parent and Carer Bulletin – October 2019
Dear Parents and Carers,
Inside this bulletin you will find a celebration of a fantastic first half term of the academic year. There has been the annual team building weekend to the Menai centre, house sport events, a form competition with the goal of being the 'Best Year Yet', and a thoroughly enthusiastic undertaking of a new school year from the Year 8 students. They have accepted the challenge of taking responsibility in their stride and have had a really positive half term, for which they should be very proud. There is also an update on form time activities, extracurricular opportunities and some information about the different topics that the Year 8s will be studying next half term. It has been a pleasure getting to know the students this half term and the Year Team are very much looking forward to working with the students in the next half term.
Keaveney's Steps to Success: The Best Year Yet!?
This half term Year 8 students were tasked with the challenge of achieving 96.5% attendance.
The form with the most 'golden pie' based on the six challenges set throughout the year will be crowned the superstar form and win an overall prize.
| | |
| --- | --- |
| Form | Attendance |
| ACO | 97.7 |
| KSM | 97.3 |
| CME | 97.3 |
| KMO | 96 |
| JLH | 95.8 |
| PHA | 95.4 |
| LCO | 95.2 |
| KAS | 93.2 |
Overall, Year 8 achieved 96.0% attendance for the first half term and are well on track to being the Best Year Yet! This is an excellent achievement and the students should be proud of themselves.
Every student achieving the target was entered into an individual prize draw. Congratulations to all of those students!
Junior Menai
Over the weekend of the 04/10 – 06/10 40 Year 8 students travelled to the Menai centre in Wales for a team building weekend.
All of the staff on the trip and at the centre commented on how great the students were. They all got fully involved with the activities and were extremely well mannered and polite. They were a credit to themselves and a delight to spend the weekend with.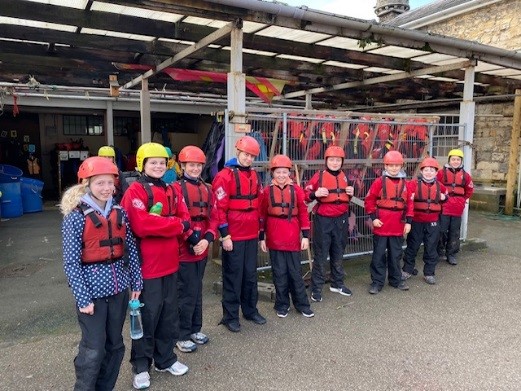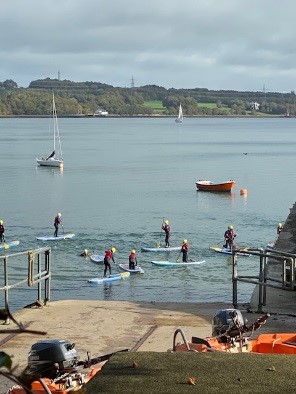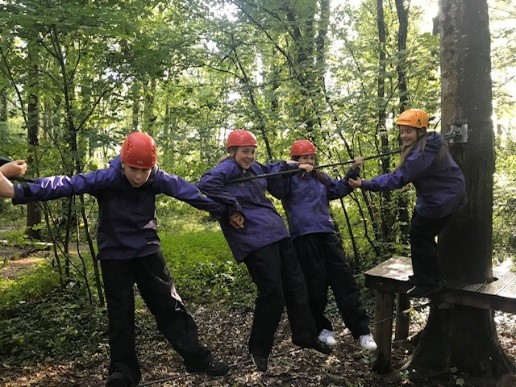 English
Year 8 students have completed the Literacy Bootcamp, now studying Mystery Stories which involves three assessments – a comprehension, writing the opening to a mystery story and an essay exploring two story openings. These reflect the Reading, Writing and Literature assessments they complete at Key Stage 4;
Encourage students to read as many books as possible! The more they read, the more they become used to understanding a wide variety of texts;
All home learning is being set on a weekly basis on Doddle so please encourage students to complete this work. There is a tracking sheet in the back of exercise books that you can sign to track and monitor their engagement with home learning tasks;
Encourage students to ask as many questions as possible and get involved with the various activities and learning experiences on offer!
Maths
All students have been grouped into ability sets so that your child can receive the correct level of support, challenge and guidance in accordance with their prior knowledge in maths. With all the topics the children will be studying, they'll be developing 'mathematical process' skills, which include reasoning, analysis and evaluation. Some of the content may appear similar to that studied in primary school, but we will expect them to develop greater mastery and independence.
Students will be formally assessed in two ways; classroom assessments and home learning tasks. Classroom assessments are split into one of two types, termly tests will assess a range of different topics and skills and more akin to a formal assessment. Interim assessments will be more focused on key topics completed during the previous term and allow the use of notes made in their class books. Home learning tasks are set in class and will be available via Doddle. Please ensure you have access to Doddle so you can check what tasks your child has been set
As you will be aware, PHS encourages high attendance. However, we realise that there will be times when your son/daughter will be absent from school. To ensure continuous learning, it is expected that pupils find out what work and homework was done within the lesson and that it is all copied up and completed to a high standard. If your son/daughter struggles to understand the work that was completed they should contact their class teacher as soon as possible.
Having the correct equipment ensures that students make progress, as such a complete maths set is needed for all maths lessons. This contains a calculator, a protractor, a compass and a ruler. Form tutors will be checking this equipment alongside the other equipment needed for their other lessons so that students can access the work in classrooms. As a department we cannot provide equipment for students and it should be taken as a pupil responsibility.
Year 8: Autumn Term Assessment - w/c 18th November
Religious Studies
Year 8 have been looking at Judaism this half term and should now have completed or be about to complete their assessment on making a guide for a Bar Mitzvah.
After half term they will be looking at different ideas about the afterlife and will be receiving visitors from some of the local churches to share their ideas.
History
Year 8 have been working hard this half term completing their first assessment on the Battle of Hastings, we will be continuing to study how William controlled England after winning the battle after half term.
Year 8 will then be moving onto study 'Why the English fought the English' and this unit will contain their second assessment of the year.
Science
Students in Y8 will either have completed or are due to complete their first Science test of the year. This will include the following topics:

8B1- Food and Digestion - revision guides pages 8-12 practice questions p13, p183 qu 12
8C1- Gas tests and the environment - revision guide pages 97-99 practice questions p100, p183 qu 11

We strongly recommend those who didn't buy revision guides in Y7 should purchase one.
Geography
This half term, the Year 8 students have been looking at the 'Restless Earth'. Over the last few lessons, they will have been looking at volcanic eruptions and examples of these around the world.
Next half term, the students will be looking at Earthquakes. Be sure to keep up to date with the news for any hazards happening at the moment!
PE
Students have completed their first activities of this year, building on the knowledge they had gained from last year or beginning a new activity.
All groups will change the activities they are on after half term and will be told in lessons prior to half term.
| | |
| --- | --- |
| X Half | Y Half |
| Boys 1 (KAS) – trampoline and handball | Boys 1 (MAH) – football and fitness |
| Boys 2 (MAH) – rugby and football | Boys 2 (CME) – trampoline and badminton |
| Boys 3 (CME) – basketball and dance | Girls 1 (AKE) – fitness and trampoline |
| Girls 1 (CEW) – dance and gymnastics | Girls 2 (KAS) – gymnastics and football |
| Girls 2 (JLH) – netball and trampoline | Girls 3 (JLH) – football and dance |
Art, Craft and Design
The students have researched Islamic Art and designed printing blocks based upon this. They are to study repeating patterns and produce their own rotational pattern with their printing blocks. The print will then have greater definition with the addition of different media.
Some great examples: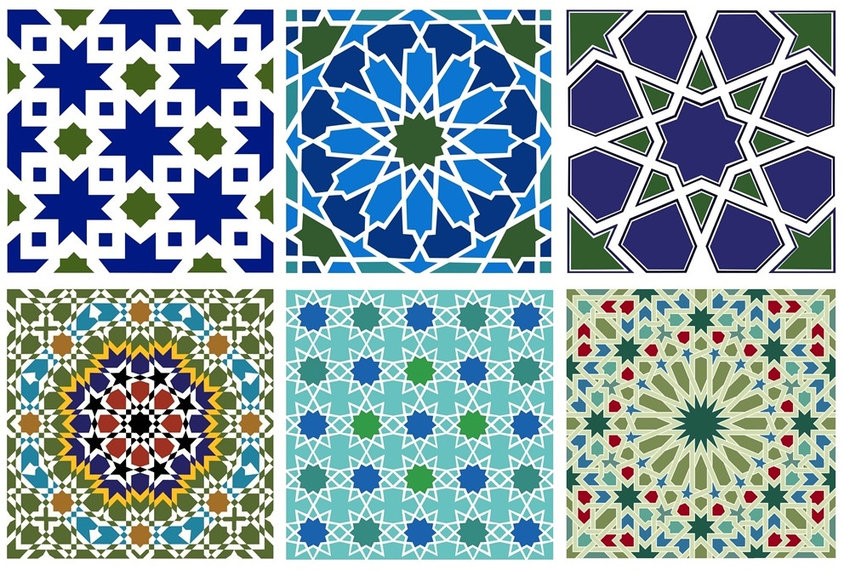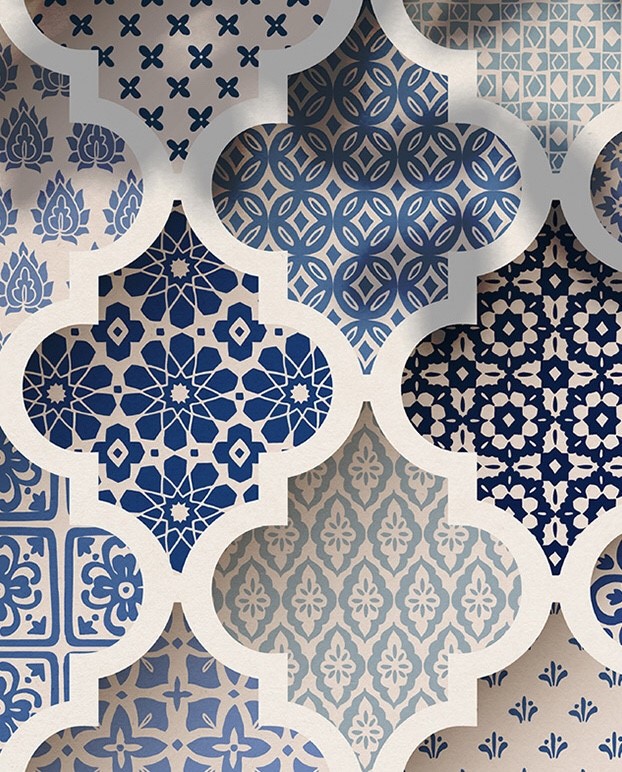 Food and Textiles
We have appointed five Year 8 students as Textiles ambassadors for this year – well done!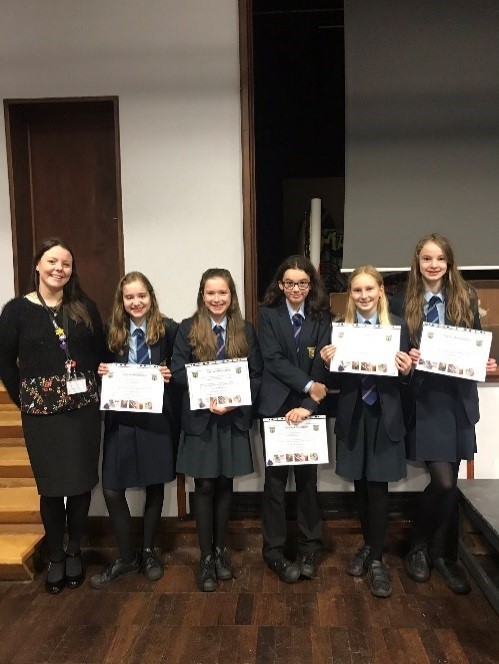 Dress a girl around the world club – Begins Thursday 14th November – After school in room 59.
Message from Miss Holyland
You can claim free school meals for each child who attends school in Cheshire East if you receive one of these benefits:
Income Support
Income based Jobseeker's Allowance
Income related Employment Support Allowance
Support under Part VI of the Immigration and Asylum Act 1999
The guaranteed element of State Pension Credit
Child Tax Credit - as long as you have a yearly household income of less than £16,190 (as assessed by HM Revenue and Customs) and do not get
Working Tax Credit

Working Tax Credit run-on (paid for 4 weeks after you stop qualifying for Working Tax Credit)
Universal Credit with no earned income or with net monthly earnings less than £616.67
You can apply for nursery-age children if they attend before and after lunch sessions at a local authority nursery school, nursery class or an Academy nursery if it has the same Ofsted number as the primary school.
Phone 0300 123 5012 for further information and help or you can apply online at https://www.cheshireeast.gov.uk/schools/free_school_meals.aspx
Revision Guides
We are offering the opportunity to purchase a 'Revision Cracked!' revision and study skills guide aimed at KS3 students.
The guide will cost £1.20 which should be paid on ParentPay by Monday 4th November.
The revision guide offers really useful tips on how to revise, planning revision, being organised at home and getting your homework done.
The revision guide looks like a really useful tool for the students and will help to set them into good habits for KS4.
For more information about the guide, see the below link:
KS3 Homework Club
Starting on 7th November, the KS3 Homework Club will run every Thursday in Room 39 with Miss Keaveney from 3-4pm
This will give students the chance to work through their homework on doddle whilst being supported by at least one member of staff
Sign-up sheets will be outside the KS3 Office – this will operate on a first come first served basis
Cultural Passport
It has been amazing to see the Cultural Passport sessions in form times throughout this half term
The students have made a fantastic effort to complete all of the challenges set to them
Next half term, Year 8 will be looking at 'Respect' and set challenges around this theme!
Remember – follow @PHSYear8and9 on twitter for regular updates on the Cultural Passport sessions and the challenges
Well done once again to all of the students for making such a great start to this academic year. A final thank you and well done on such a brilliant term. It has been a pleasure working with all of the Year 8 students this term and we hope this continues going forward. Have a lovely and restful half term break and we look forward to welcoming you all back on Monday 4th November.
If you have any queries about anything school related, please do not hesitate to get in touch.
Thank you for your continued support.
Emma Keaveney Laura Swaffer
Director of Learning to KS3 Welfare Leader for Year 8 and 9